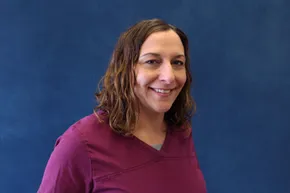 Beth Maxwell, LVT
Beth Maxwell joined the Walker Valley Vet family as a receptionist in the summer of 2007. After working in both human and veterinary health care she realized she wanted to further her education in the veterinary field. In the summer of 2013, she graduated from the Vet Tech program at SUNY-Ulster and became a licensed veterinary technician. Congratulations -- Beth is now our very awesome, very skilled head Licensed Veterinary Technician.
Beth grew up in Cornwall, NY and now lives in Wurtsboro with her daughter Emily and her own managerie of pets. In her spare time Beth enjoys camping, "the lake," and spending time with friends and family.

---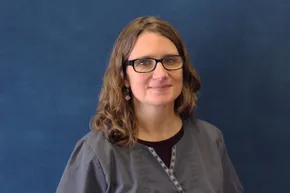 Susan Rain - Receptionist
Susan joined the Walker Valley Vet team in 2011 as our full-time receptionist. She has been in the veterinary field for twenty years. Susan resides in Kerhonkson with her husband, four dogs and two cats. You might know her dog Noodles, our Mascot, who comes to work daily. We are so lucky to have Susan (and Noodles) as part of our team!
---
---
Noodles - Mascot
Noodles enjoys his job at Walker Valley Vet. He is known to many as "The Mayor". Although his paycheck is as small as he is, he loves spending the days with his family and many friends. Everybody loves Noodles!
---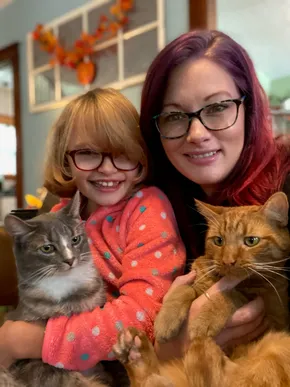 Kalyn Jacobs - Office Manager
Kalyn started working at Walker Valley Veterinary Hospital when she was 14 years old and worked for many years until she moved to Germany. She has since returned to the area and we are so lucky to have her working with us again as our very own Office Manager. She, her beautiful daughter and long time boyfriend have adopted 2 cats and 2 dogs. Kalyn loves to spend time with her family and work in her garden. Kalyn is a joy to work with!
---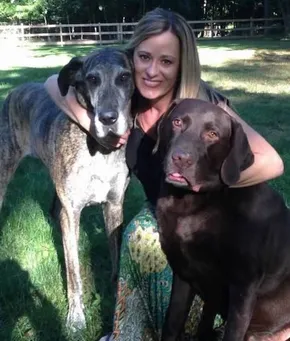 Cheryl Keenan-Salle - Veterinary Assistant/Receptionist
Cheryl joined the Walker Valley Veterinary Hospital family in 2020. Born and raised in Westwood, N.J., she moved to Pine Bush in 2019 where she resides with her husband and two large pups. She has been in the animal field since age 16 and for a year she had hoped that the animal hospital right down the road would possibly have a place for her. Low and behold! she enjoys camping, singing , photography, gardening and of course ... animals. Cheryl is a wonderful addition to our team!
---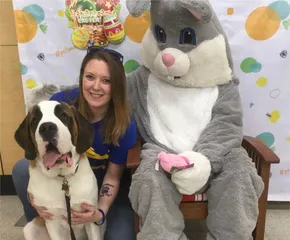 Kayla
Kayla joined our team in spring of 2021 as a veterinary assistant after working in the veterinary field for ten years. Kayla grew up in New Jersey and moved to New York in 2018 with her husband and three dogs. More recently their family has grown and they have welcomed their first daughter. Other then animals, Kaylas passions are sports, music and dancing. Kayla is a "go getter" who is always willing to jump in and help.